In the remembrance of Late M.P. Chary, Founder, we tribute him for his expertise and experience in establishing companies dealing with a variety of businesses like Biotechnology, High-end diagnostics, Software Development and Technology-enabled Learning Solutions.
Prof. S Sadagopan, Chairman

Prof. S Sadagopan is the founder Director of the IIIT, Bangalore from September 1999. He has taught at two premier educational Institutes in India, namely, the Indian Institute of Technology, Kanpur, (IITK) during 1980 - 1995 and the Indian Institute of Management, Bangalore, (IIMB) during 1995-1999. He obtained his undergraduate engineering degree from Madras University and his Master's and Doctoral degrees from Purdue University, USA. He is a Fellow of the IEE, UK, Computer Society of India and the Institution of Engineers (India).
M. Anantha Chary, Managing Director

An young Entrepreneur, who took over the Management at an young age after the untimely demise of his father late Shri. M.P.Chary, the Founder Chairman of the group and a Doyen of the industry. He has a hands-on experience in Management and is successfully running the group companies.
After obtaing his Master's Degree in Chemistry in the year 1992 and 2 years research experience in indian institute of Chemical Technology, he has directly plunged into various functional responsibilities in his Group Companies. His work experience and learning has come from handling Technical, Manufacturing and Materials Management. He is very actively involved at a strategic management level in all the Group Companies. Simultaneously he heads the Elbit Medical Diagnostics Limited as Managing Director apart from being a Director in other group companies.
Dr. R. Jayaraman, Director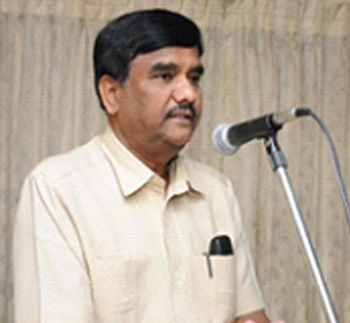 Jayaraman is the founding trustee and currently serving as the managing trustee. He is the Member Secretary of the governing board. He frames the overall organization direction and strategy for fostering the entrepreneurship culture and enhancing the employability of youth.
Jayaraman is a distinguished academic. Previously, he served as the senior professor and chairperson of the school of business studies in Madurai Kamaraj University (MKU). He retired from MKU after 4 decades of exemplary service as a professor and administrator. He created the first master's program with dual specialization in information technology and management. Jayaraman was also responsible for making entrepreneurship a compulsory subject in all management degrees. He has graduated 35 Ph.D. students with thesis topics specializing in entrepreneurship. He also held several administrative responsibilities during his tenure. He was the nominee of the governor of Tamil Nadu to the syndicate that governs MKU from 1994-1997. He also served as the special officer of MKU before retiring.
A.V. Narayana, I.P.S (Retd.), Director

Narayana is a distinguished I.P.S. officer having 33 years of experience, and retired as inspector General of Police, C.I.D. Andhra Pradesh. During his tenure in Police Department, he served in various capacities and worked in almost all districts of A.P. He worked as Commandant C.I.S.F., Chennai Port Trust and was one among the Board of Directors. He also worked in the same capacity in E.C.I.L. and Nuclear Fuel Complex, Hyderabad. Prior to joing police department, he worked in Reserve Bank of india, Hyderabad from 1970-76. He plays a vital role in day-to-day administrative activities of the organization in terms of Human Resource Requirements, infrastructure, Expense control, Accounts, etc.
VSN Raju, Director & CEO

VSN Raju is an electronics and communication engineer from the University of Madras and holds an extensive experience of about two decades in sales, marketing and operations. Today he is the Director & chief executive officer of COEMPT EDUTECK PRIVATE LIMITED, which is one of the leading teaching, learning and examination solution providers in India.
Before Raju joined COEMPT EDUTECK PRIVATE LIMITED, he was a successful business partner of National Institute of Sales (NIS), a division of NIIT. During this tenure, he was associated with many promising initiatives which involved both students and corporate enterprises. He also worked with Andhra Electronics Limited, leading different marketing initiatives specifically in the government and the export space.